Champion for the Seriously Injured

We've recovered more than $25 Million for injured clients
"I represent individuals who have suffered a brain injury or another kind of catastrophic injury, who are seriously injured in an accident, or who have experienced a wrongful death. I provide you outstanding legal representation and a total commitment to your best interests during your immediate and long-term recovery." –Elizabeth Kurtz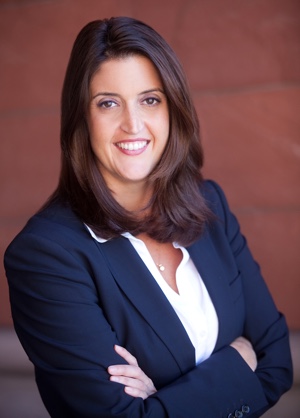 Elizabeth Kurtz is known for being a relentless guardian and counselor for her clients.
Your injury can be overwhelming and may prevent you from being able to navigate all the immediate and demanding details suddenly facing you and your family. Elizabeth Kurtz, along with her exceptional team of experts, is your representative, advocate, adviser, and spokesperson with insurance, medical, employers, legal and other entities.  She is the watchdog for your immediate care and for the critical timeframes and details that affect winning the compensation you need for your recovery and care.
Distinguished for her expertise in brain injury cases and in unusual or difficult personal injury, she has earned a reputation for dominating the opposing forces that emerge during a personal injury case.  Recognized as a top-tier, "Rising Star" attorney by California Lawyer, Elizabeth has been designated in the top 2.5% of her profession.

Your Fiercest Advocate
The two highest priorities for us is that you receive all the care you need and that you are compensated for your injury. We know that recovery means everything to your life and your family.
One to One Attention
Kurtz Law is a boutique firm taking only a select number of clients on a contingency basis. You receive individual attention from Elizabeth Kurtz and a personalized legal team she builds for your case. The entire team are your close partners for winning compensation for your recovery and your life.
Winning Legal Strategies
Winning compensation for your injury requires smart legal strategies, an understanding of the opposing view, and a willingness to fully invest in your case. Elizabeth Kurtz is recognized for legal strategies that win millions of dollars for clients.
Embracing Difficult Cases
We are prepared to take on difficult cases and win. Even if something you did may have contributed to the circumstances of your injury, it does not negate your right to compensation and we are not afraid to lead and pursue cases with complex facts.
Integrity
We do more than simply represent you. We ensure you are served with fairness, honor, and truthfulness; always keeping your goals and your best interests top of mind.
Going All In for What You Should Have
We invest in you and your case. We underwrite all the up-front costs during the process of pursuing compensation for you. You pay nothing out-of-pocket.
From the first day, we take on the task of focusing on your needs, and of protecting both your legal rights and your medical care during a time when you must devote your energy to recovering your life. We make sure you get all the care you need.
We not only navigate all the complex systems of deadlines, insurance companies, legal processes, or the healthcare system for you we also advocate for the longer-term impacts you may face in the future and that may not be obvious today.  We ensure the right level of compensation is on the table.
Even if the circumstances surrounding your injury are complicated, or if you think you did something to contribute to the situation, that does not negate your right to compensation for your injury.  We don't shy away from difficult facts and are committed to forcefully pursuing your right to legitimate compensation.
Talk to us today for a no-cost consultation about your injury case.  You will speak directly with Elizabeth Kurtz when you call.
Take Action & Contact Us
We will respond to you within 24 hours.
Outstanding Legal Representation for Personal Injury

Brain Injury
Product Injuries
Airplane Accidents
SUV Rollover
Truck / Bus Accidents
Wrongful Death
Motorcycle Accidents
Air Bag Injury
Our Expertise in Action for You
"I want to acknowledge attorney Elizabeth Kurtz for her professionalism in handling our litigation. I was skeptical of hiring an attorney at the outset.  However, once it was all said and done I have to admit I felt much better having the expertise of Elizabeth Kurtz guiding us along the way.  Lawsuits are never fun.  They can be very uncomfortable and stressful while you are going through them.  However, Elizabeth Kurtz made us feel very comfortable and kept us informed about the case every step of the way. Her level-headed and calm approach to the situation made the process much smoother than I could have imagined.  I would be proud to refer my family, friends and even strangers to her firm as I am sure they will be happy with her legal expertise."
-Jeff M.
Laguna Hills, CA
"Elizabeth is so knowledgeable and thorough. She won a lawsuit against the hospital because they delayed my care. No one else would take my case. She was instrumental for me in my recovery from traumatic brain injury. She completely upsets her opponents in a nice way. She knows how to win!!!!!! She also knows what she is doing and she knows what the things that I wanted but couldn't have because (at the time, I didn't realize) would have jeopardized my case and she was firm with me and she was just trying to win the case not doing it for money but because she loves to win cases for her clients. Highly recommended for a better lawyer than you have currently!!!!!!!"
-Daniel H.
"Elizabeth has been an unyielding force for my son. She dotted all the "I"s, every "T" and went to the ends of the earth to get for my son what he deserved. The compensation Elizabeth secured for him means I can continue to work and live, and that my son will be receiving all the medical care, therapies, and personal care he needs for the rest of his life."
-Mary H.
"Elizabeth helped us out a lot. We knew nothing about what to do or the law. We were clueless. She even came to the house, and explained everything to us step by step. She was there for us the whole way, and got us a settlement we wouldn't have otherwise received."
-Tam Vu
Orange County, CA