Why Hire an Injury Attorney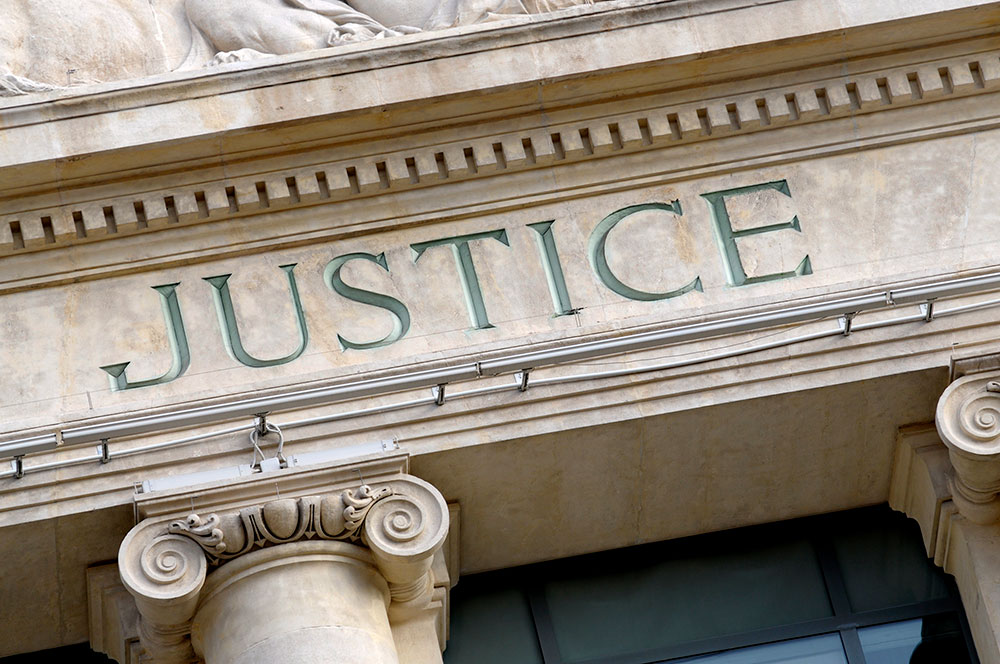 There are many reasons why you should hire an attorney when you have been seriously injured.  We share some of those reasons here.
Someone Paying Attention to Important Details

When an injury happens it is vital someone is watching for details that could invalidate the compensation you should be awarded. The sooner after you are injured you hire an attorney specializing in personal injury the better for you and your family to ensure:
All the information regarding the accident site is gathered as close to the time of injury to help present your case to insurance companies or the courts.
You get the treatment you need now and later.
The statutes of limitation don't lapse. The time limit for taking action is sometimes very short and missing the timeframes could mean all the difference in being compensated.
You Have the Advisor, the Protector, & the Advocate You Will Need
No one "in the system" will be standing up for you.  No one will be looking for what is "fair" to you in your situation.

Elizabeth Kurtz is that person who is watching out for you and standing up for you all along the way.
Having an attorney lets you focus on yourself.

We do all the work.  You are navigating doctors' appointments and therapists, missed work and wages, disruptions in your social life and circles and more. We help guide you and become an essential resource for you while you are going through these unfamiliar circumstances.
Kurtz Law will make sure the blame for whatever happened is not shifted to you or someone else.

Which could prevent you from receiving just compensation, or mean you receive nothing.
Working on a "contingency basis" Kurtz Law advances you the costs associated with attorney fees, litigation and settlement of your case.

This means you do not have to worry about out of pocket legal fees while dealing with immediate medical appointments and costs.
The litigation process is not logical; it is complicated, tedious and stressful.

We navigate the system and use our expertise for your benefit.
We will be working to pursue payment while you deal with the immediate consequences of your injury.

With Kurtz Law working for you, you have less stress.  We deal with insurance companies, and handle all negotiation communications for you.
Receiving the Best Care  
The long-term impacts of injury are often hidden from immediate view. Your legal team at Kurtz Law has the expertise to know what impact serious injury has on your life. We counsel you on the issues or challenges you will deal with down the road that you can't see today.
It's critical that you are treated with the right kinds of specialists for your injury.  It is in your best interest to have a recovery team that will advocate for your health and abilities during and after hospitalization.
Receiving Compensation
Your legal team at Kurtz Law will take charge of documenting all your expenses and losses included missed work, lost wages, medical, therapies, property damage, medications, pain and suffering, or, even an inability to return to work.
Getting the right amount of compensation associated with your injury will prevent serious lifelong financial stress for you. We present a case that includes the immediate losses you incur as well as any longer term care or financial demands you or your family member may be faced with.
Your case needs an expert negotiator who gives you the best chance at demonstrating the severity of your injury and the extent of the liability of those who caused it.
Kurtz Law works to access evidence that may significantly strengthen your case.  This evidence would otherwise be unavailable to you, or at least very difficult for you to obtain.
We will watch that you don't risk signing away your rights preventing you from getting what you are owed.
Dealing with the Insurance Companies
Insurance companies are not in your corner.  They don't give up money easily. Their team of lawyers start right away evaluating your case from their perspective, and exclusively for their advantage. Challenging them alone often ends up with a valid claim being wrongfully denied or severely decreased in value.  Elizabeth Kurtz is your advocate who will navigate the insurance companies and their lawyers.
We can can often "find" insurance coverage most people don't know exist.
When you receive a settlement, we will advocate for you with your health insurance provider if they claim the need to be paid back their expenses because you have received compensation.
Making Sure All the Facts and All the Evidence Get Attention
Your Kurtz Law legal team aggressively evaluates all the facts and undertakes a thorough investigation. Even if you were partially at fault or it seems some of the facts work "against you" you may be entitled to compensation. We work to uncover a true determination for compensation and fight for it.
The correct facts and all the evidence is needed to prove your case. We take care of gathering and presenting all the evidence surrounding your injury, including interviewing witnesses, inspecting the injury location  hiring investigators, getting photographs, issuing "preservation demands" or whatever information will build and preserve the evidence of liability for your injury.
If your case goes to trial your team of highly skilled trial experts will ensure your case is a strong one and prepared to win you fair compensation.  .