Your case is unique and so should be your legal team.
At Kurtz Law, Elizabeth Kurtz is always your personal hands-on attorney.  She also brings to your case a professional brain trust of colleague attorneys, medical experts, and subject-specific advisors, assembling the best possible experts for winning the compensation you should have.
While you are focused on the immediate care your injury demands, your legal team with Kurtz Law is focused on advocating for you and protecting your rights.  We concentrate on your medical care, legal processes, and paying attention to legal timelines that keep you eligible for receiving compensation.
At Kurtz Law you have a guide and an advisor for getting the best care and fair compensation for the consequences to your life from your injury.  We are unflinching in fighting for the recovery and compensation you need.
Attention to What You Need

"I founded my firm specifically to represent individuals who have been seriously injured. Your care and the compensation you need to span all the consequences of your injury are of the utmost importance to me.  I am resolute in getting you what you need during recovery, or for a lifetime.  You get personal attention from me every step of the way." — Elizabeth Kurtz
Elizabeth Kurtz is a relentless protector and guardian for her clients. She is the watchdog for your immediate care and for the critical timeframes and details that affect winning the compensation you need for your recovery and care.
She has earned the reputation of dominating the opposing forces that emerge during a personal injury case.  Her work ethic is tenacious commitment and perseverance. Her goal is getting the maximum possible compensation for her clients' recovery. Her immense commitment to her clients has resulted in recovering over $25 million for injured individuals and their families.  Elizabeth is a mastermind strategist, always working in the best interests of her client and their cases.
Distinguished for her expertise in brain injury and in unusual or difficult personal injury cases, Elizabeth is invited to present to fellow attorneys at Bar Association meetings about the unique challenges people with brain injury face, litigation best practices, and attorney commitment when representing people with brain injury.  An ardent community champion, she volunteers her expertise to the Veterans Legal Institute and Trial Lawyers Charities.
Recognized as a top-tier, "Rising Star" attorney by California Lawyer, Elizabeth has been designated in the top 2.5% of her profession.  She established her litigation prowess representing a veritable "Who's Who" of premier global and Fortune 100 companies, including Goodyear Tire & Rubber Company, and Cooper Tire & Rubber Company, Continental AG, Johnson & Johnson, Jarden Corporation, Harley Davidson, and Mitsubishi Motors North America.
While representing corporations for more than a decade Elizabeth garnered an authoritative perspective on corporate defense tactics, and savvy plaintiff negotiation, and litigation.  She cultivated a philosophy of client advocacy and conscientious attention to her client's long-term needs.  That ethic guides each and every case Elizabeth represents.
Ms. Kurtz received her Juris Doctorate from Santa Clara University School of Law and was admitted in 2003 to the California Bar, certified to practice law in the state of California and in all United States Federal District Courts in California. She is an active member of the California Bar Association and the Orange County Bar Association.  Her professional memberships also include the Women Lawyers Association, the Consumer Attorneys Association, and Consumer Attorneys Association of California. A native of southern California, Ms. Kurtz also studied Finance at Villanova University where she earned a Bachelor of Science degree.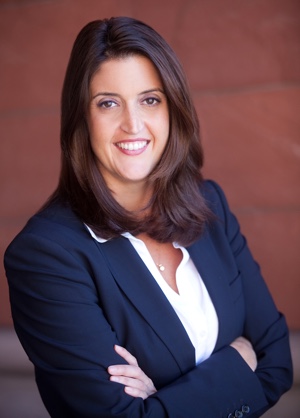 "My experience with you has been very pleasant. I felt that you truly believed in my case and cared about what I was going through. You added a great deal of value with your expertise, overwhelming knowledge and being fierce when needed. You made this process easier for me with your friendly personality. You took care of everything regarding the other party. I felt that I was in great hands with you. I highly recommend Kurtz Law."
-Suzy L.
Elizabeth is an amazing, amazing person and an extraordinary attorney. She is so tenacious, she thinks of absolutely everything, and will fight and fight and fight for you as if you are her own family.
Elizabeth has been an unyielding force for my son. She dotted all the "I"s, every "T" and went to the ends of the earth to get for my son what he deserved. The compensation Elizabeth secured for him means I can continue to work and live, and that my son will be receiving all the medical care, therapies, and personal care he needs for the rest of his life.
-Mary H.
Three other lawyers refused our case because they feared the circumstances surrounding my son's injury might make it challenging to argue the case. Elizabeth immediately looked beyond the moment of injury and focused on what actually happened to my son. She took extensive time to talk to experts and doctors to discover delay in his care was a major factor in the ultimate severity of my son's brain injury.
I am so grateful to Elizabeth. If you have been injured, hire her. She will fight for everything you think you deserve – and she will go beyond that to fighting for things you didn't know you should have."
-Mary H

"Elizabeth is so knowledgeable and thorough. She won a lawsuit against the hospital because they delayed my care. No one else would take my case. She was instrumental for me in my recovery from traumatic brain injury. She completely upsets her opponents in a nice way.  She knows how to win!!!!!! She also knows what she is doing and she knows what the things that I wanted but couldn't have because (at the time, I didn't realize) would have jeopardized my case and she was firm with me and she was just trying to win the case not doing it for money but because she loves to win cases for her clients. Highly recommended for a better lawyer that you have currently!!!!!!!"
-Daniel H.